Alice Nixon-Barr and Rubin Carter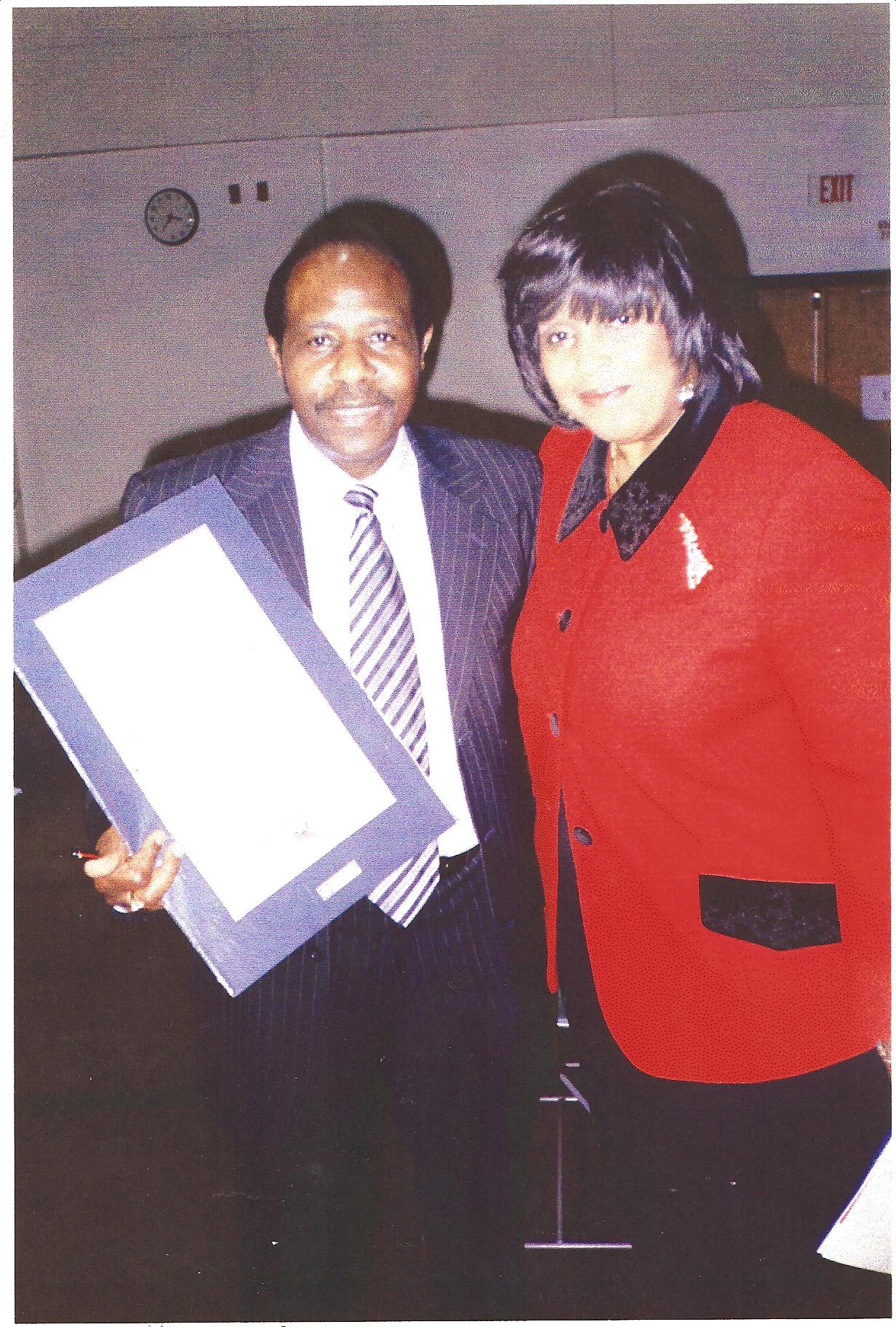 This picture was taken on February 7, 2000 at Nassau Community College, Uniondale, New York, by Angelina Barr.
Alice Nixon-Barr presented Rubin Carter, subject of the movie "The Hurricane" with a copy of the piece she wrote for him, "The Indomitable Spirit of Mankind". It is included in her book, "The Up Side of Down".